About
The Medicine Shoppe® Pharmacy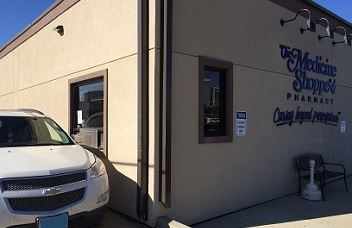 At The Medicine Shoppe® Pharmacy, we're committed to the idea that quality pharmacy care means more than just prompt prescriptions. To us, quality care means that you get the prescriptions and medications you need, along with the care and attention you deserve.
Our pharmacy is dedicated to the wellbeing of your family and the wellbeing of the community. That's why we offer services such as immunizations, medication therapy management, multi-dose packaging, medication synchronization, important health screenings, and expert care*. We strive to make it convenient for you and the people you care about to live a healthy life. Think of us as your community healthcare destination.
*At participating Medicine Shoppe pharmacies
Patient Testimonials
"We are so satisfied with Mike and Brandi at the Medicine Shoppe. If there's anything extra we need approved they make sure it gets done. They go the extra mile. We are blessed to have Brandi and Mike and the good staff at the Medicine Shoppe providing our pharmaceutical needs."
- Cal
" When we walk in we are always greeted by name and the staff is so eager to help. We leave feeling like our family is important to them. Mike and Brandi and the entire staff at the Medicine Shoppe go above and beyond to make sure our prescription needs are met."
- Heather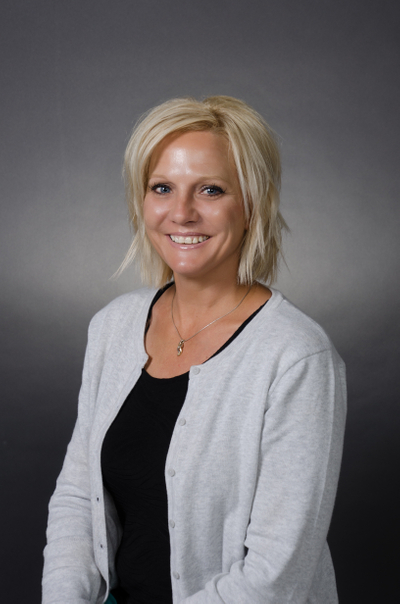 Brandi L. Ollerman, PharmD, Owner
Brandi has been in pharmacy for over 20 years and loves taking care of, listening, and learning from her patients.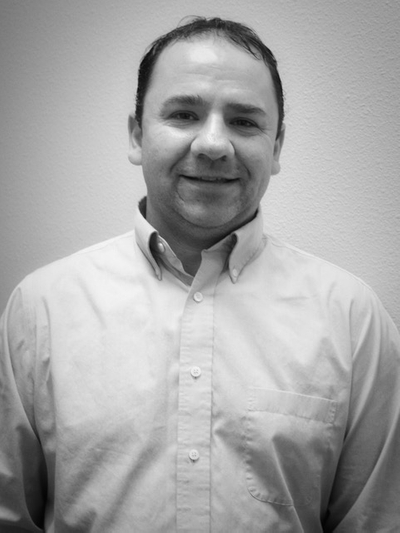 Michael A. Ollerman, Owner
Michael is dedicated to providing care to our community through services at Medicine Shoppe Pharmacy.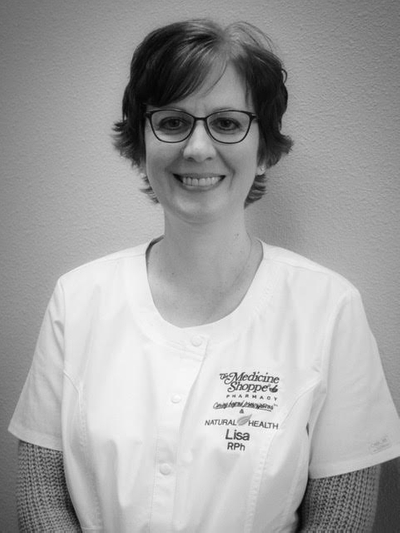 Lisa Brennan, RPh
Lisa has been giving personal care and attention to each patient getting to know them and their needs for over 25 years.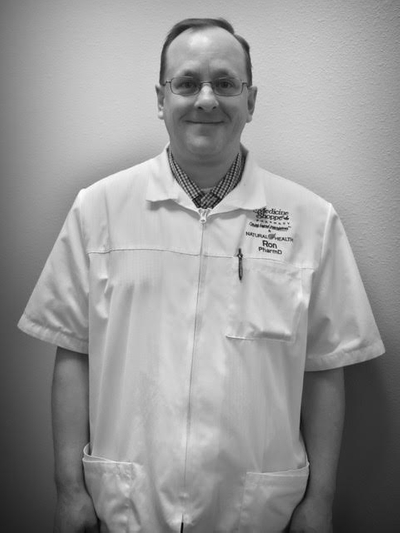 Ron Davison, PharmD
In 2017, Ron graduated from South College located in Knoxville, TN, with a pharmacy doctorate. Prior to that, he attended Dickinson State University where he achieved a Bachelor of Science in Chemistry. Ron has 3 years experience in the field of pharmacy. He enjoys working in the community pharmacy setting because it gives him the opportunity to meet new patients everyday. In addition, he enjoys seeing the loyal patients to the Medicine Shoppe daily and working with anyone to resolve any medication therapy issues that may occur. When he is not working, Ron enjoys spending time with his wife and two sons.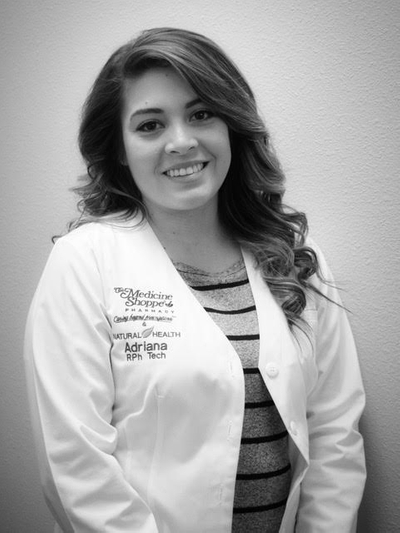 Adriana
Adriana graduated with a Bachelors degree in Psychology and has worked in the pharmacy for 4 years as a pharmacy technician. She has a keen sense for the human experience and strives for 100% customer satisfaction.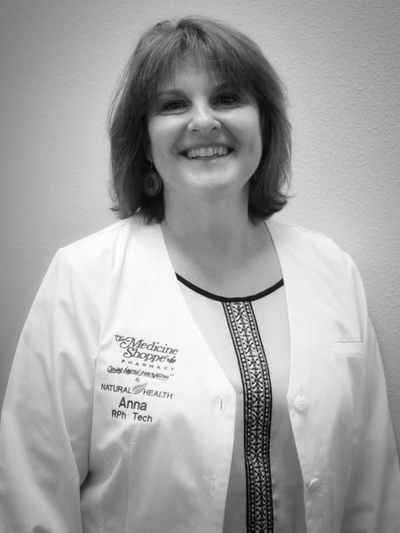 Anna
Anna became a pharmacy technician in 2001. She worked in a small community pharmacy for 15 years and also worked in a nursing home pharmacy for 2 years. She has been at the Medicine Shoppe Pharmacy over 2 years and enjoys the fun atmosphere and being able to make our customers feel better.